Cameron Goodman is an American actress.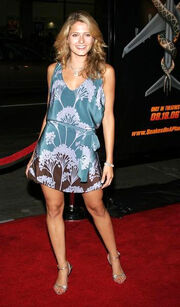 She was born in Texas but grew up in Washington D.C.
Cameron attended prestigious Georgetown University in Washingon, D.C.
In 2011 Cameron will plays Lisa Lamore in the upcoming comedy movie High Stakes next to Ashley Tisdale.
Ad blocker interference detected!
Wikia is a free-to-use site that makes money from advertising. We have a modified experience for viewers using ad blockers

Wikia is not accessible if you've made further modifications. Remove the custom ad blocker rule(s) and the page will load as expected.